Animated Gif Photo Booth
Our Animated Gif Booth is Simply So Much Fun! Pose for A Series of Photos and Watch Your Gif Come to Life!
With Animated Overlays & Photo Effects, Instant Photo Print Outs & Gif Sharing to Social Media, Your Event Guests will Have A Blast!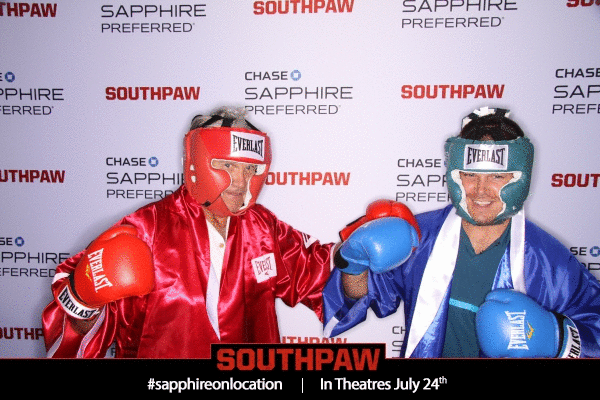 Gif "Photo Print Outs"
KEY FEATURES
Choose From: Graphic Backdrop / Green Screen / Step & Repeat / On-Location Background
• Cutting Edge Photo Capture System
• Professional Photo Tech(s)
• Choice of Photo Backdrop
• Custom Designed GIF Overlay (border w/logos, text, graphics, etc.)
• "Beautifying" Photo Effects, Makes Everyone Look Glamorous!
• Themed Photo Props
• Unlimited Instant 4×6 Photo Printing
• Instant GIF Sharing to Email & Social Media
• Customizable Email Set Up (logos, promo info & links)
• Email Data Capture (included but optional)
• Online GIF Hosting (Gallery w/Photo Download & Sharing Features)
• Additional Enhancement Options Available​
SET UP REQUIREMENTS
• Min. 2 Hours Load-in / Set Up Time
• Min. 8′ X 8′ Floor Area (ideally 12′ X 12′)
• Min. 7.5′ Ceiling Height Clearance
• Dedicated 15 or 20 Amp Power Outlet
Animated GIF Photo Booth "In-Action"
Seaport Summer Series
Taylor Says Launch Event
ARC Gala
VIP Event
ILEA Awards
Westfield Garden State Plaza
Share!
CCBF Gala
Let's do this thang!
Call 347-867-5671 Now to Speak with Our Professional
Sales Team about Your Upcoming Event!
Or Show Some Love Below and We Will Connect ASAP!


This new event craze is simply so much fun! Pose for a series photos and watch Our Super Savvy Media Mix Touch Screen System magically create a digital animation of you and your friends having a blast! Instantly print & share your animation to your favorite Social Media page and Email. Gif yourself the Gift of Animation! NYC Photo Party is now offering Animated Gif Photo Booths in New York City and Nationwide. Above are some key features included in our packages.